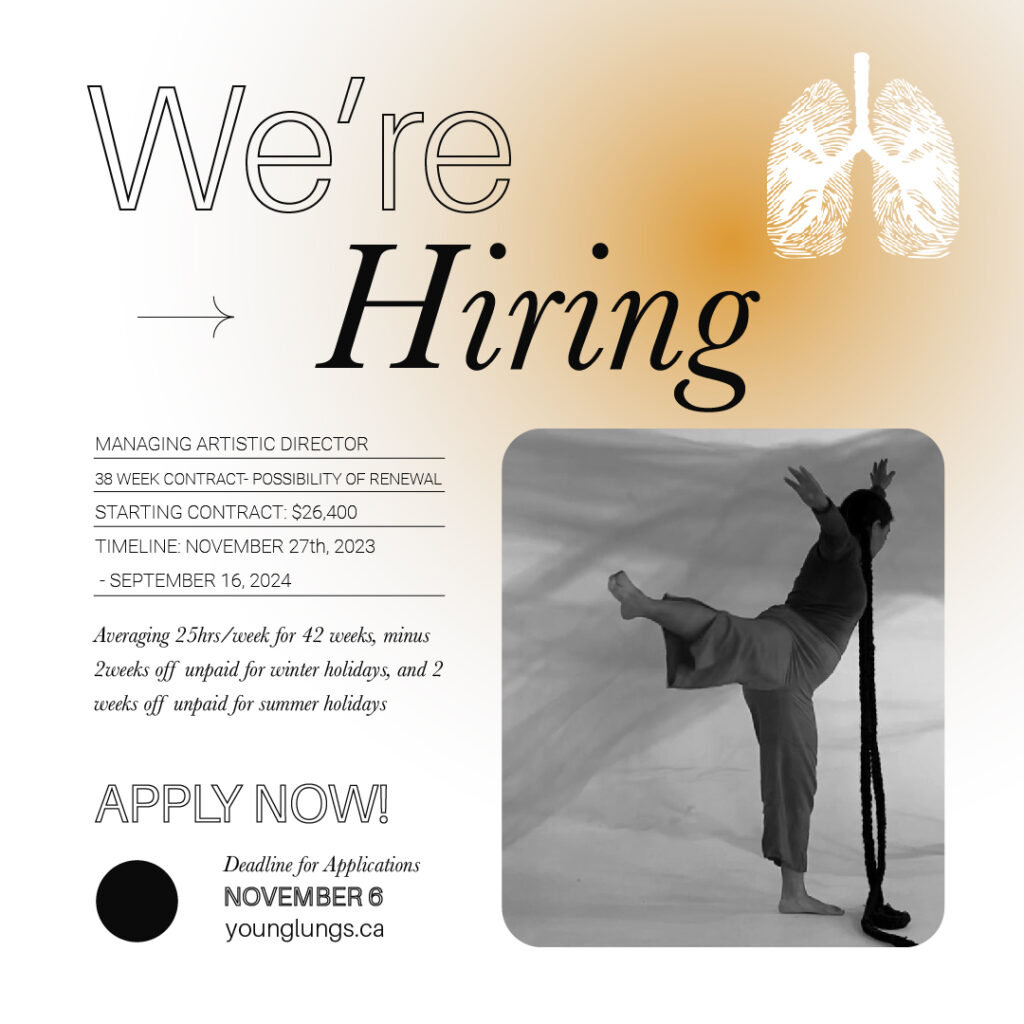 We're Hiring!
Title: Managing Artistic Director (38 week contract, possibility of renewal)
Starting Contract: $26,400.00
Timeline: November 27th, 2023 – September 16, 2024 (averaging 25 hrs/week for 42 weeks, minus 2 weeks off unpaid for winter holidays, and 2 weeks off unpaid for summer holidays)
DESCRIPTION
Young Lungs Dance Exchange is a not-for-profit artist-run support organization committed to the development, creation and presentation of contemporary dance and performance on Treaty 1 Territory, Winnipeg, MB.
YLDE's range of projects are aimed at dancers, makers, thinkers of dance, and anyone contributing to their physical understanding of self and the world around them. YLDE believes that physical expression is a political act that requires support and community interaction. We therefore are committed to nurturing the beginnings of the creative process when artists are most engaged in experimentation, research, building new ideas and discovering new collaborations.
We're looking for a Managing Artistic DIrector to lead our organization in supporting the evolution of dance in Manitoba. The ideal candidate will share with us a love for dance and the belief that dance should hold a vital and valued place in society. As well, they will have an excitement for creative visioning, and the drive to steer this organization.
Managing-Artistic-Director-Call