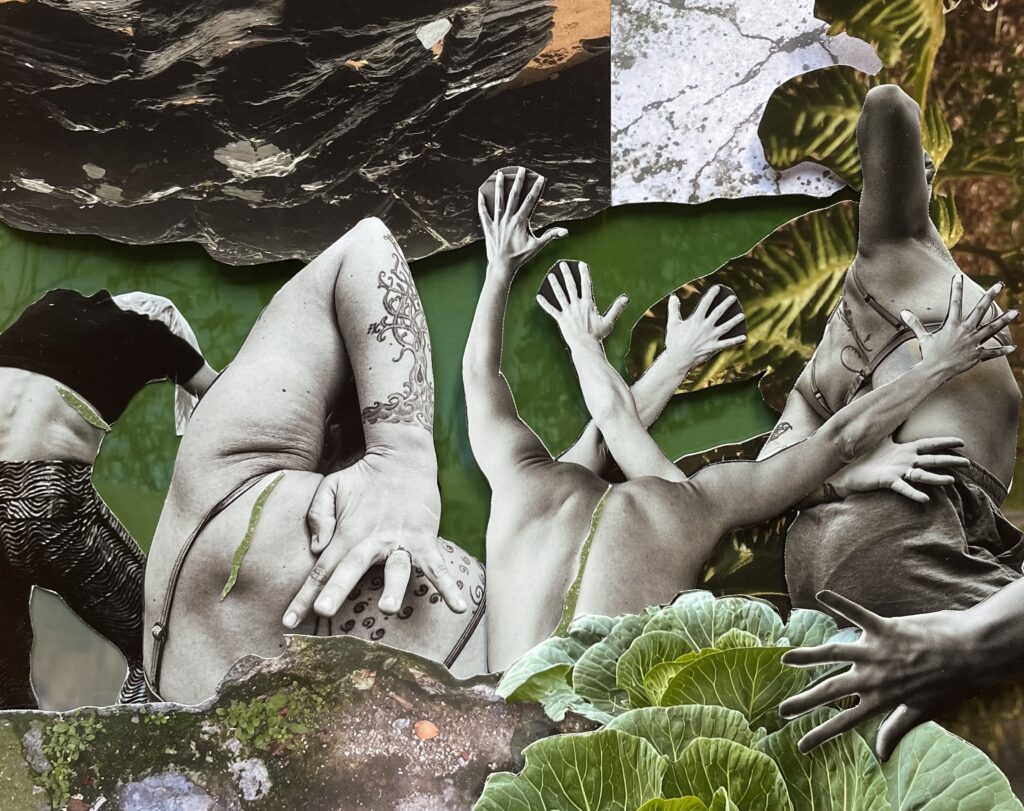 Anatomalia
DanceVideo Installation by Linnea Swan
Screening presented by Young Lungs Dance Exchange in partnership with Winnipeg Film Group
Screening on Friday, October 27, 2023 – 8pm
At The Black Lodge, 3rd Floor, Winnipeg Film Group, 100 Arthur St.
(For building accessibility info click here)
By Donation – In support of the premiere production of the live show at The Dance Centre in Vancouver
Click here to register!
ANATOMALIA : anatomy + anomaly + femalia
An international Stand Up Dance project : created by Meagan O'Shea and collaborators
A visceral and evocative experience, charting a progression from shame, fear and repulsion to curiosity, desire and trust; A collective healing of the damage done to 'femalia', moving through the residue of sexual violence to freedom; a celebration of queer joy, ANATOMALIA seeks to change inner landscape and outer world.
*'femalia' is an inclusive term referring to all female-ness
The film is a multi-layered, lavishly edited, intoxicating experience. Gorgeous, funny and sexy.
Filmed in the Catalunian countryside by Linnea Swan and premiered at Rechenzentrum Potsdam, with some of the grads from Winnipeg's School of Contemporary Dancers, as well as an international cast of dancers and designers.
This month 10 dancers and designers will gather for a 2 weeks production residency and 3 show premiere, supported by a queer chorus, members of Rainbow Refugee at The Dance Centre in Vancouver.
Meagan O'Shea is screening the video installation in Ottawa, Toronto and Winnipeg, on the way to meet the company in Vancouver.
Stand Up Dance . moving . social . imagination
Led by award-winning, queer, contemporary dance+ artist, Meagan O'Shea, Stand Up Dance orchestrates international collaborations, in-situ ensemble improv, interdisciplinary solo shows, participatory creative process, dance-films and workshops. Using improvisation and body-based practice Stand Up Dance projects disrupt dominant paradigms and give voice to alternative and silenced narratives. Working internationally is integral to Stand Up Dance. In-studio practices are shared, new micro-cultures are created and transmitted in performance.
"Off the wall, impossible to categorize, fun" Montreal Gazette
Meagan O'Shea [she | they] Canada/Germany Choreographer/Director
Working across forms and borders, queer, contemporary dance+ artist Meagan O'Shea devises "Uplifting, energetic and totally out of the ordinary" performances for real and imagined spaces. 
Meagan's award-nominated solo work has been presented across Canada, in New York, Mexico, Morocco, Spain, Ireland, Finland, Austria, Greece and Germany. Meagan teaches Interdisciplinary Solo Making and Ensemble Improv in North America, Europe and beyond. In 2007 Meagan founded Stand Up Dance as a platform to amplify her vision, giving voice to her own work and that of other artists and communities. She has created art and possibility in her roles as co-founder/co-artistic director of hub14 in Toronto, International Associate Artist at Dance Ireland, Associate Artist at Theatre Direct, Artistic Collaborator at BIDE, and as guest artist at many international residencies. She is a recipient of the KM Hunter Award in Dance.
Linnea Swan [she | her] Canada Filmmaker
Linnea Swan is a multidisciplinary artist whose work lives at the intersection of dance, theatre and film. As a performer and creator, she has been an active contributor to the Canadian arts ecology for over 25 years, living and working in Vancouver, Winnipeg, Toronto and now Calgary. Also a filmmaker of note, her work includes dance film, documentary shorts, web series, as well as video to accompany live performance. Her extensive body of work has been acknowledged with the Dora Award for Outstanding Performance in Dance, as well as the K.M. Hunter Artist Award in Dance. Linnea is Co-director of ReLoCate, and was Associate Artist with Dancers' Studio West (2018-2021).
Ra Tack [they | them] Belgium/Iceland Composer
Ra Tack is a painter and sound artist from Belgium living in Iceland. Ra approaches their sounds the same way they approach their canvases. Tack's "extraordinary sound landscape" (Sismògraf Festival) deals with the complex realm of creation and destruction. Building layer upon layer of field recordings from their shifting environments, Ra composes a universe of sounds. A landscape of sounds. A soundscape. The compositions want to be experienced. They want to exist, to be lived, till they take on a life of their own. They are movement. They are a dance.
Ra Tack has performed live in The Netfactory, Seydisfjordur (IS), Queens Collective, Marrakech (MO) and Kvit Galleri, Kopenhagen (DK). They released a limited edition of their soundscapes on CD and shares their work on Soundcloud. They also send them to close friends to be experienced. Ra has been collaborating with Maxwell Sterling (UK, musician), Whitney Vangrin (US, performer), Meagan O'Shea & Stand Up Dance and Emma Kallan (DK, artist) as an exchange project. Ra occasionally DJ's at events. soundcloud.com/laura-tack-2
Additional camera work by Tristán Pérez-Martín (AR/ES) design by Loana Flores (AR/ES), Esther Roca Vila (ES). Video installation Performance Hybrid funded by Nationale Performance Netz in Germany. 
YLDE thanks Winnipeg Arts Council, Manitoba Arts Council, and Canada Council for the Arts for their continued funding support