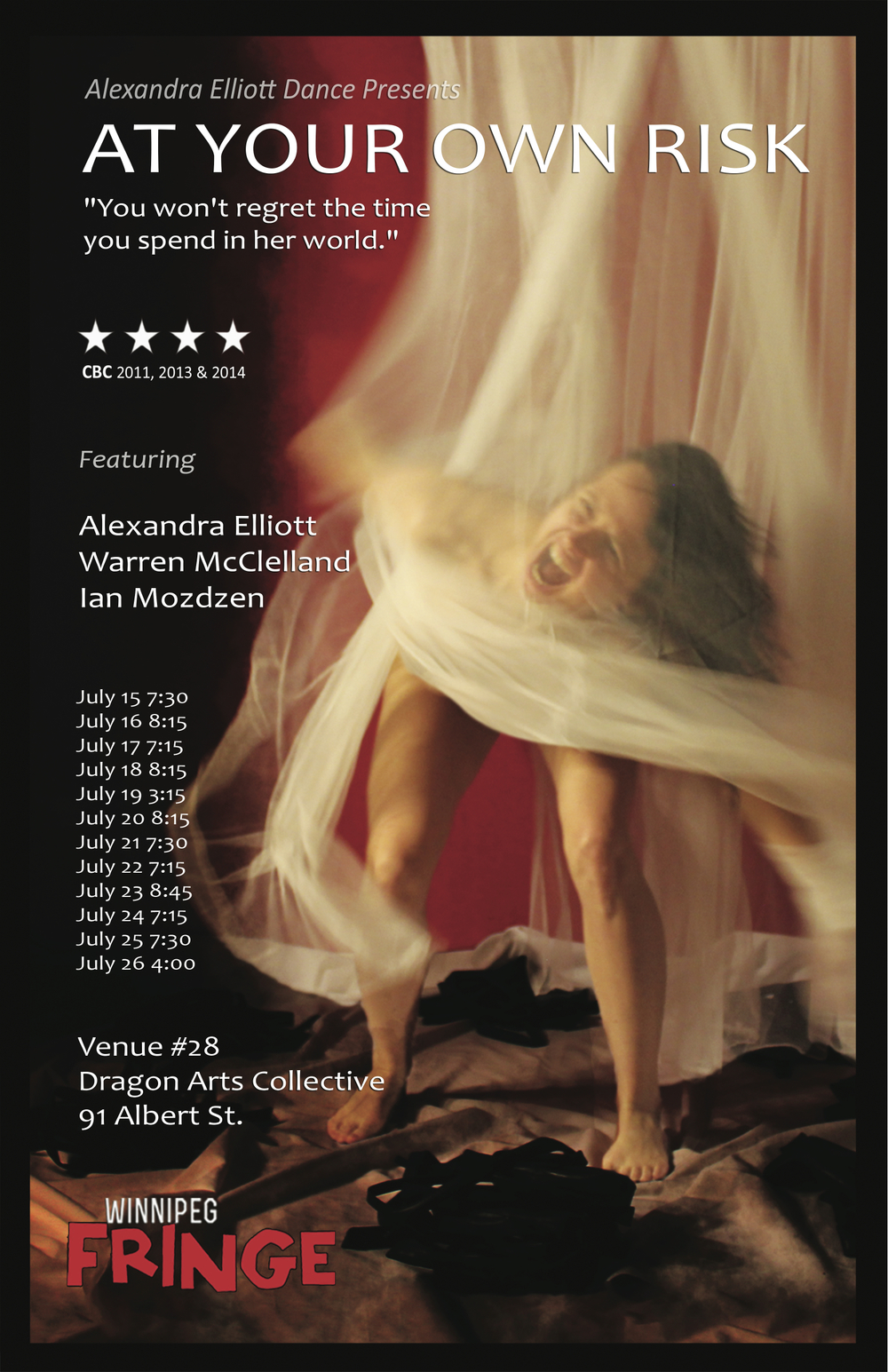 'At Your Own Risk' is a double-bill of original dance-theatre that is sure to stand alone. It is one of the only productions in the Festival that does not share it's venue with any other company. This gives us the freedom to create a world that does not have to be set-up in fifteen minutes! With only 30 seats and twelve shows, this intimate realm is visceral and right up close.
'MAN' is a duet created by Alexandra Elliott and performed by Warren McClelland and Ian Mozdzen. It is a pilgrimage through time where McClelland and Mozdzen morph from amoeba to monks to married men. They create their own soundtrack with the low bass only a male can make. At times abstract and at others literal, with McClelland telling us of his mothers' love of pickling and her eventual passing, we can all find moments to relate to this passage through humanity.
"…to be alone…" is a solo created and performed by Elliott, inspired by the traumatic state of isolation. A nightlight illuminates the glow of her naked body; she crouches and sings in a whisper a song her father used to sing. With only a long white insect net to protect her, safety is stripped and the stage is no longer her sanctuary. Set to the masterpiece "Officium Breve" by György Kurtág, this display of physical intensity and emotional range will leave you unsettled until the very end.