[maxbutton id="6″ url="https://www.eventbrite.ca/e/mentoring-emerging-dance-artists-with-alexandra-elliott-tickets-54437166029″ text="Buy Tickets" ]
For this workshop, Alexandra Elliott, contemporary dancer, choreographer, and Artistic Director of Alexandra Elliott Dance, will offer formal and informal mentorships to emerging dance artists on the practical side of being a dance artist.
Alex will cover questions such as: what do I do after I graduate? How do I write a grant and what would I write one for? How do I approach choreographers I want to work with? How do I find out about dance workshops or classes I should be attending across Canada? How do I find non-dance work that is appropriate for me while I'm trying to be a dance artist? How do I deal with the mental and emotional ups and downs of being an emerging dance artist?
This three-part workshop will include:
1) Get Up and Move: a facilitated warm up
2) Talking about the practical side: a) grants b) side jobs c) training c) mental/emotional/physical ups and downs
3) Meditation, mindfulness, and positive forward thinking
What to bring:
Clothes to move in/warm clothes to sit in
Paper/journal
Pens/ pencils
Your planner/agenda
A computer (laptop is ideal; however, a tablet or phone will work)
Yoga mat/something padded to sit on the floor
***If you are not a dancer but are interested in taking this workshop, please contact younglungs.wpg@gmail.com!
Early bird price is $40 until January 15. Regular price is $60.
About Alexandra Elliott: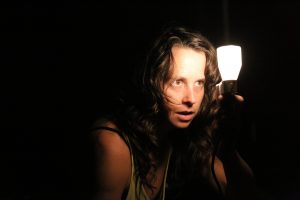 Alexandra Elliott is a dancer and choreographer who has studied with mentors and teachers such as Tedd Robinson (ONT), Susie Burpee (ONT), Heather Bishop (MB), and more. She considers herself a creative facilitator and strives to pass on the limitless knowledge and experience she has been fortunate to gain from master teachers. Alex has studied meditation and yoga for over 20 years and recognizes the value that mindfulness has for practicing artists.
"Alexandra Elliott choreographs with extraordinary clarity of form and intent. She investigates her germinal idea unwaveringly, with remarkable movement invention and moments of delightful surprise. Her performance is richly qualitative and authentic."
-William (Bill) Evans, choreographer, performer, teacher, administrator, writer, movement analyst and founder of Bill Evans Dance Company
http://www.alexandraelliottdance.com/
[maxbutton id="6″ url="https://www.eventbrite.ca/e/mentoring-emerging-dance-artists-with-alexandra-elliott-tickets-54437166029″ text="Buy Tickets" ]