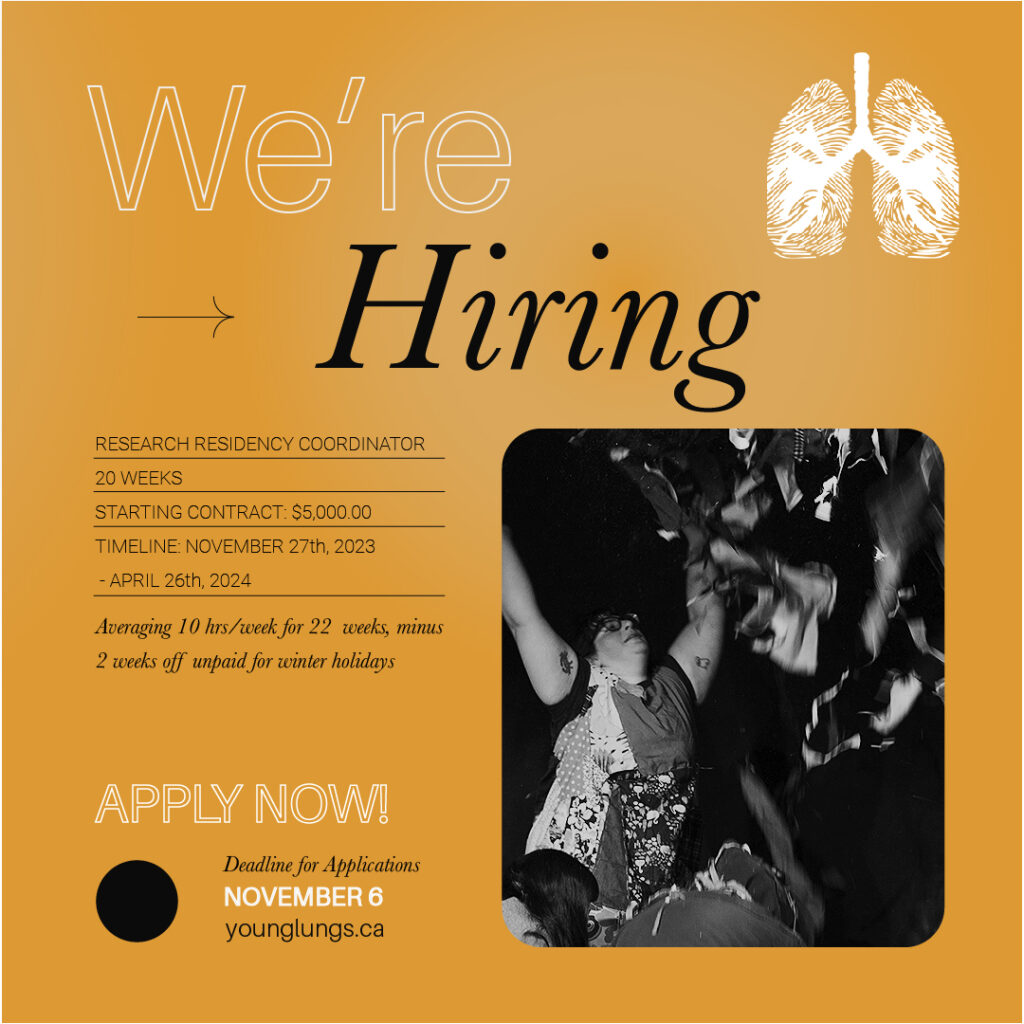 We're Hiring!
Title: Research Residency Coordinator (20 week contract)
Starting Contract: $5,000.00
Timeline: November 27th, 2023 – April 26th, 2024 (averaging 10 hrs/week for 22 weeks, minus 2 weeks off unpaid for winter holiday)
DESCRIPTION
Young Lungs Dance Exchange is a not-for-profit artist-run support organization committed to the development, creation and presentation of contemporary dance and performance on Treaty 1 Territory, Winnipeg, MB.
YLDE's Research Residency is designed to support the creative processes of artists from all disciplines engaging in dance and/or movement-based research, by providing resources such as artists fees, rehearsal space, and public presentation opportunities. The purpose of the residency is to allow for in-depth research, critical thinking, risk-taking, professional development, skill enhancement, and an exchange of ideas. YLDE is committed to nurturing the beginnings of the creative process with this Artist-In-Residency program.
We're looking for a Research Residency Coordinator to manage all aspects of the 2024 Research Residency. The ideal candidate will share with us a love for dance and the belief that dance should hold a vital and valued place in society. As well, they will have an excitement for the creative process, project planning, and engaging with people.
Research-Residency-Coordinator-Call-1