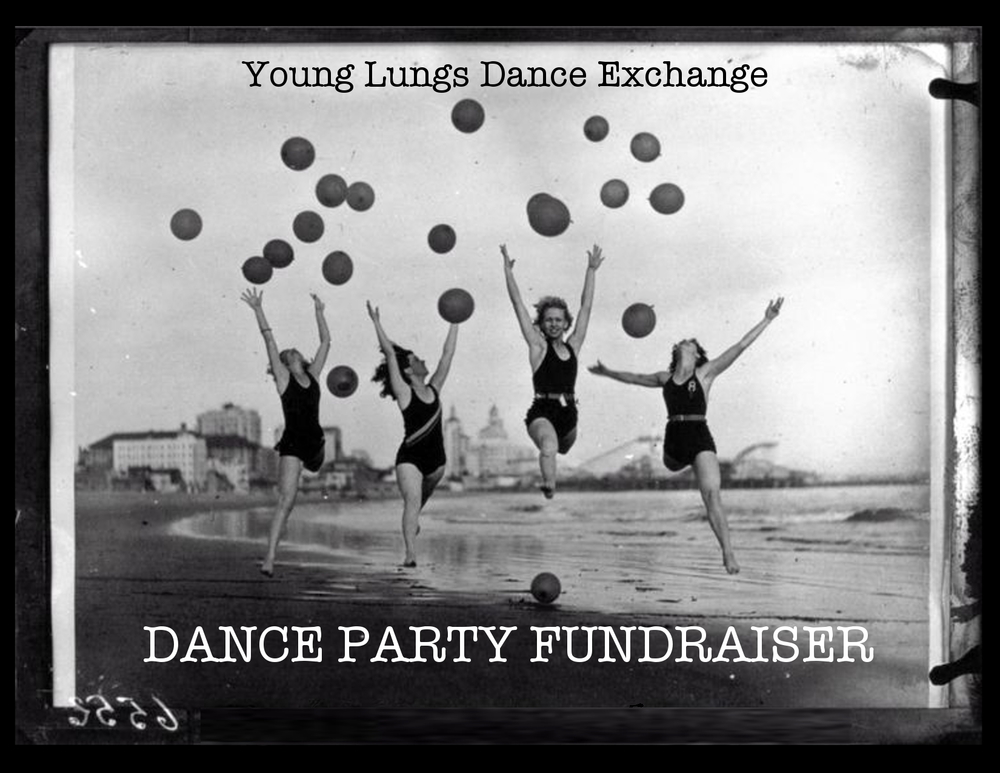 Young Lungs is looking forward to our upcoming annual fundraiser and we would love for you to join us so polish off your dancing shoes and invite your friends!
YOUNG LUNGS DANCE EXCHANGE
DANCE PARTY FUNDRAISER
Friday, April 8th, 2016
7-11pm
aceart inc. (290 McDermot 2nd Floor)
$15 kids are free!
Raffle, 50/50, craft table, Digital Dance Booth, dance contests & NEW performances by local ARTISTS!
With DJ Annalogue & Coniferous T.R.E.
Tickets available from YL board members and admin, YL website, Gas Station Arts Centre and with cash at the door.
YLDE Board Members:
Natahsa Torres-Garner
Johanna Riley
Kelsey Todd
Ali Robson
Zorya Arrow
Sarah Helmer
(Admin) Leigh Anne Parry
Hope to see you there!