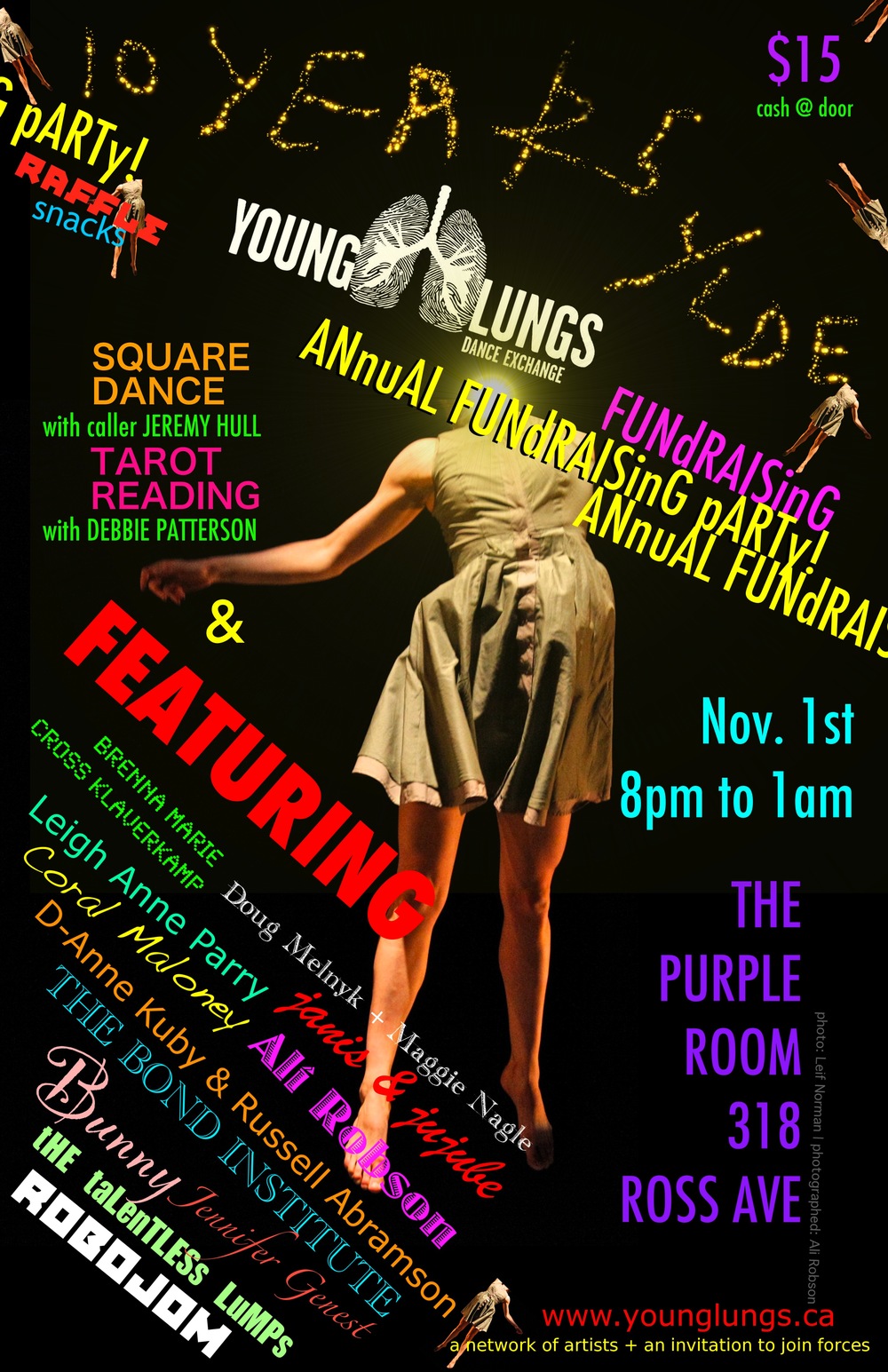 Young Lungs Dance Exchange's 10th Anniversary Fundraising Party!
Square Dance with caller Jeremy Hull
Tarot Reading with Debbie Patterson
… and performances, installation, live music, new works and a dance party!
NOVEMBER 1st — 8pm to 1am
The Purple Room, 318 Ross Avenue
$15 cash @ door
OR donate/get tickets in advance!
http://younglungs.ca/tickets/
Featuring:
Brenna Marie Cross Klaverkamp
Doug Melnyk + Maggie Nagle
Jennifer Genest
Ali Robson
Coral Maloney
Janis & Jujube
D-Anne Kuby + Russell Abramson
The Bond Institute
Bunny
Leigh Anne Parry
The Talentless Lumps
RoboJom
(schedule TBA)
Celebrating 10 years of Young Lungs Dance Exchange!