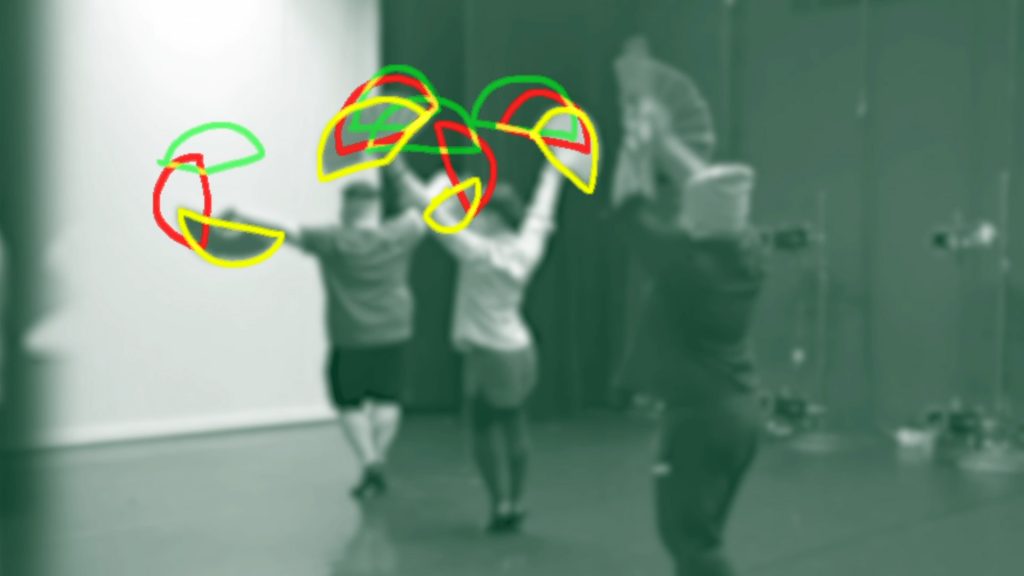 Screen Dance Mentorship Residency — Call for Submissions
Program Runs September-December 2022, Winnipeg MB
The Screen Dance Mentorship Residency program is designed to support the choreographic inquiries of artists into the lens of filmmaking by providing mentorship and resources such as artists fees, studio space, and public presentation and discussion opportunities. The purpose of the residency is to allow for in-depth skill building in developing, creating, editing, and sharing video works.
Six (6) artists will be selected to participate in a mentorship residency with filmmakers Toby Gillies and Natalie Baird via the following application process. The Residency will take place in-person in Winnipeg, MB.
Young Lungs Dance Exchange (YLDE) is committed to the principle of equitable access and strives for a fair, cooperative, respectful, and safe environment that protects and promotes human rights and affirms the dignity of all persons. A minimum of two (2) Black, Indigenous, or artist of colour (or artistic team-lead) will be selected of the two (6) projects. We encourage you to self-identify.
YLDE has funds set aside to support a portion of accessibility-related costs. We are happy to work together with artists to secure the appropriate and necessary budgeting requirements.
Applications will be reviewed and chosen by a selection committee.
About the Mentoring Filmmakers:
Toby Gillies and Natalie Baird are a visual art duo based in Winnipeg. Since 2014 they have shared collaborative practices rooted in drawing, photography, filmmaking, and animation. They have worked with community groups and in health care settings to collaborate with fellow creatives and unlikely artists to imagine, make, and share small and large-scale art productions. Their community-engaged work has taken many avenues, including art facilitation and immersive art experience – resulting in animations, video works, ceramic murals, photo-printed canvas tents, publications, vinyl window installations, and public exhibitions. Since 2014 they have been artists in residence at Misericordia Health Centre, making art with adults and seniors living in long-term and transitional care. Currently Toby and Natalie are co-directing a short animation, featuring elder Edith Almadi as she shares her imagination and the power it has to bring her to the stars, in development with the National Film Board.
Over the years Natalie and Toby have had the opportunity to collaborate with dance and movement artists to inspire and co-create new works. They are excited to mentor and learn from the six participating artists.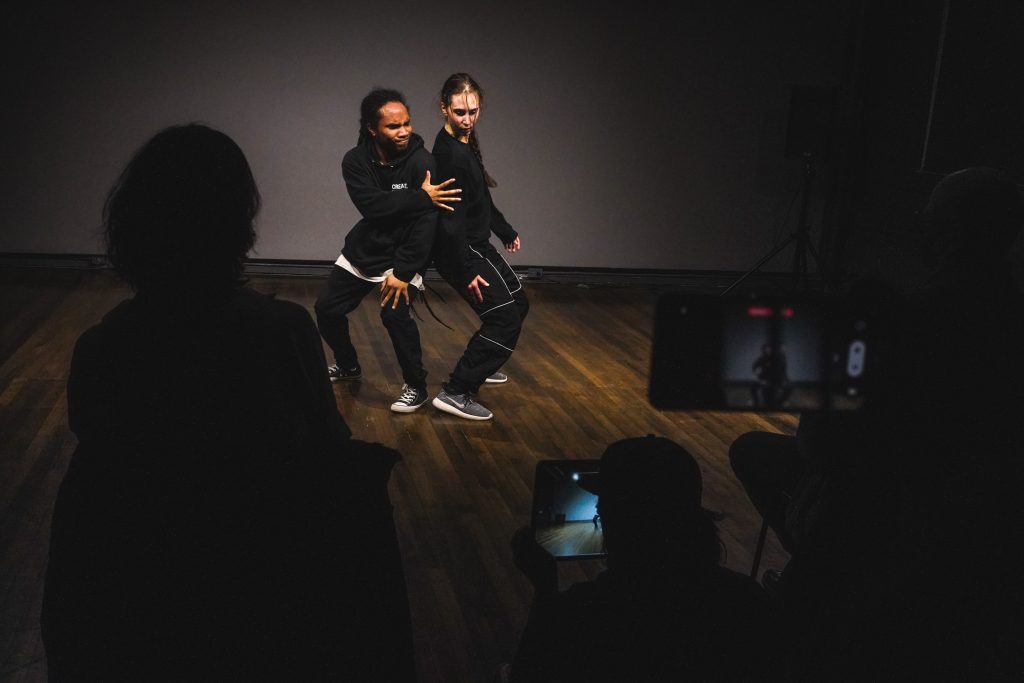 Context & Outline:
Resources facilitated by YLDE during the residency:
• A budget of $4,000 for artist fee
• Access to camera equipment and editing software
• Mentorship all along the way
• Public presentations of the works created in residence
• Free access to six additional public Screen Dance Education Events with guest artists
Each artist/group is required to adhere to the following:
• All artists involved must be available for, and share their work at the Public Screen Dance Presentation, on Sunday December 4, 2022
• Share their process with other participating artists-in-residence through cohort meet-ups
• Be available for all seven Bi-Weekly Learning sessions with Co-Mentors and cohort running September 5-November 28
1 – Meet and Greet: Introducing Artists and Projects / Getting Started: Gathering the Pieces, Putting Together a Team
2 – Pre-Production: Storyboard, Shot Lists, Shooting Schedules
3 – Cameras: What to choose? What is available? / Know Your Resources
4 – Shooting: Lighting, Locations, Composition, Style, Content, Colours
5 – Sound: Getting the Rights to Music, Shooting with Sound, Editing Sound
6 – Editing: Deciding on Editing Software / Working with an Editor
7 – Dissemination: Presentation Platforms & Promotion
Submission Guidelines:
To apply, please submit the following information by email with the subject line: Screen Dance Mentorship Submission to younglungs.wpg@gmail.com
DEADLINE TO APPLY: Friday, August 19, 2022
1. Contact information: Full name, preferred pronouns, email, address, phone number.
2. A description of your dance film idea (800 words max.): Explain the inspiration for your film exploration and why you wish to make it now, as well as what sort of mentorship support you are looking for with this project (for example, three things you are hoping to learn through this mentorship residency)
3. CV (two-pages max.)
4. Biography (250 words max.): Please include any relevant dance and filmmaking experience you might have. Note: You do not need to have any filmmaking experience to participate in this program.
5. Two items of support material: This can include recent dance/movement work, or relevant materials to provide context for your film idea. Support material can be sent in the form of weblinks or attached documents with your emailed application. The jury will be asked to spend no more than 8 minutes on each submission's support material. Please provide information on what you would like the jury to focus on if you are providing material that is longer than 4 minutes/1 written page/5 images for each item of support material.
For questions, including further accessibility funds information, please do not hesitate to contact us at younglungs.wpg@gmail.com.
Young Lungs Dance Exchange is a not-for-profit artist-run support organization committed to the development, creation, and presentation of contemporary dance and performance on Treaty 1 Territory, Winnipeg, Manitoba, Canada.
More information about Young Lungs Dance Exchange at www.younglungs.ca.
The Screen Dance Mentorship Residency is made possible with the generous support of Canada Council for the Arts.