Workshop with Alanna Kraaijeveld: Inspired by Fighting Monkey
Mon Oct 26 2020 @ 10:00 am

-

Fri Oct 30 2020 @ 12:00 pm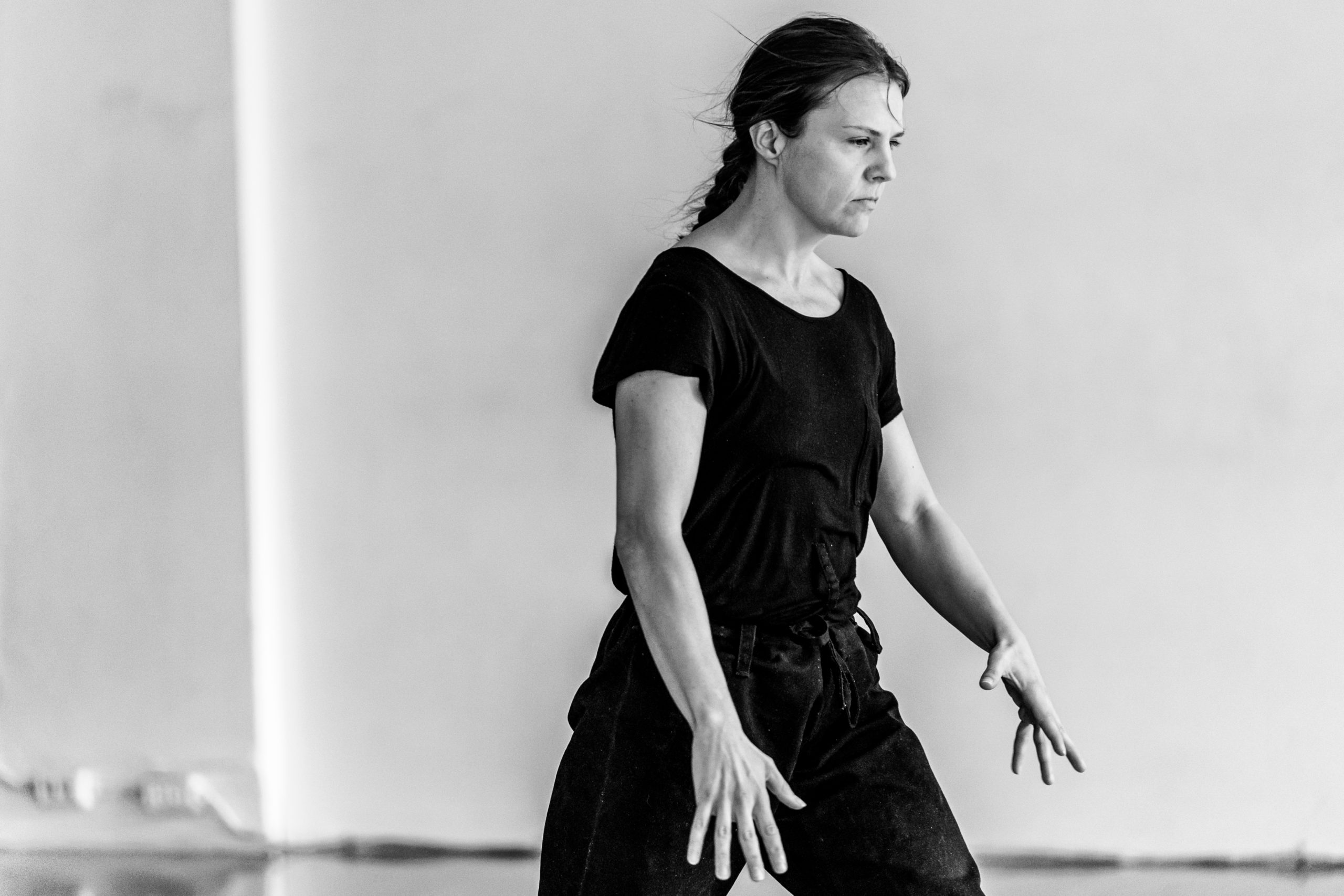 Workshop with Alanna Kraaijeveld: Inspired by Fighting Monkey
October 26-30, 2020
10am-12pm daily
Online over Zoom – Participants will be emailed daily Zoom links for each class at least 24 hours before the class start time.
$40 Full 5-Day Workshop
$10 Daily Drop-In
Buy tickets here!
Fighting Monkey movement situations – contextual, qualitative, and relational dances – will ground this physical workshop.  We will confront and direct our selves through dynamic and variable – irregular – dances.  Each dance represents a frame to determine and stimulate those areas where aptitudes such as mobility, coordination, perception, and communication are limited or less integrated.
Play, problem solving, and discussion will support experience of the individual in unpredictable environments.  Foundational elements from Fighting Monkey Practice will be offered, namely Zero Forms, Abstract Tools, and Coordinations.  Elaborations based on Kraaijeveld's research, improvisation and performance experience will be included.
New pathways to learn, understand, and to define what is important will be prioritized.
Please be prepared with the following objects to support practice:
A tennis ball or alternative
A weighted object, like a light 4 lbs medicine ball  (we will move around this object, not lift it)
A few jenga-style wood blocks, at least 2 and not more than 6
A belt or strap or sturdy fabric, width of arm span
A roll of painter's tape
Space requirements:
Suitable surface for safe movement (hardwood floor, etc.)
Enough room to lie down, arms and legs outstretched
Enough room to stand, arms and legs outstretched
BIOGRAPHY
Alanna Kraaijeveld is a contemporary dance artist.  Her approach to movement practice and performance is centered on context driven, collaborative practices.Kraaijeveld has over 15 years experience and continues to be a sought-after collaborator in the performing arts milieu.  As performer, teacher and creator, her collaborations are numerous: Company 605, École supérieure d'art dramatique (Paris), Justine Chambers, Yves Charuest, Modus Operandi, Marie Claire Forté, Studio 303, Vim Vigor, Sarah Chase, Stella Adler Studio of Acting (NYC), Opéra de Québec, William Parker, Susanna Hood, Louise Bédard, Frédérick Gravel, Elizabeth Langley, among others.She toured internationally with Dave St-Pierre, in productions Un peu de tendresse bordel de merde and Foudres.  From 2004-2008 she was a company dancer of Le Groupe Dance Lab under the artistic direction of Peter Boneham.  Le Groupe Dance Lab was an international centre devoted to the research and development of contemporary dance.  Now ubiquitous in the contemporary arts milieu, the model of 'the Lab' was one of the first of its kind, established in 1988.  Since 2015, Kraaijeveld is a student of Linda Kapetanea and Jozef Frucek, developers of Fighting Monkey Practice.Kraaijeveld has a Master of Arts degree in Dance Pedagogy and has taught at institutions and organizations across Canada, in Europe, and the United States.  She represents Fighting Monkey as an *Inspire by FM instructor.  She shares her knowledge of movement across various communities including dance, theatre, sports, and at-risk youth.