POSTPONED Research Series Workshop: Neilla, Mark & Emily
Sat Mar 14 2020 @ 11:00 am

-

2:00 pm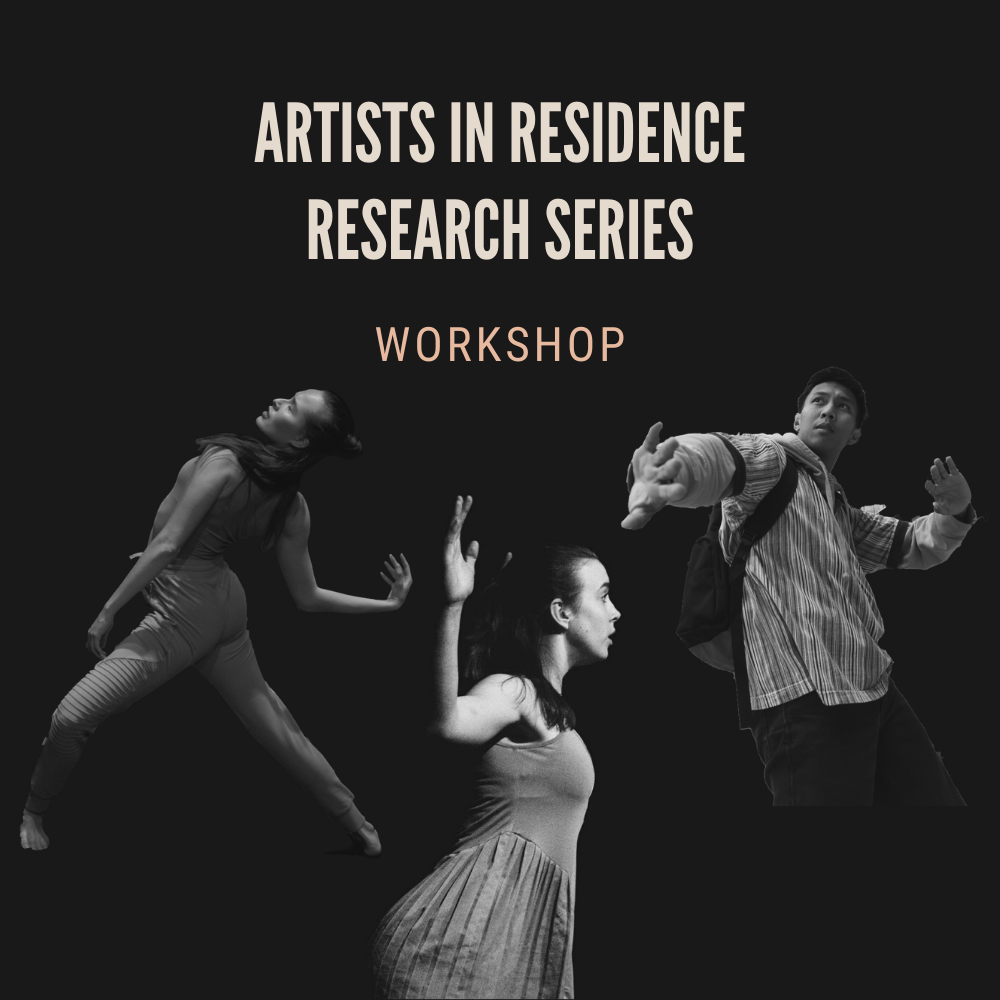 Neilla Hawley, Mark Dela Cruz and Emily Solstice Tait have collaborated to bring an improvisation based workshop that will explore the concepts of individuality and connection. They will bring participants into their creative process by sharing and exploring the tactics they use to preserve an individual's autonomy within a movement context, while making it possible to make meaningful connections. This exploration extends beyond the role of "mover" to apply these concepts to the role of "observer".
The workshop will begin with a discussion, move on to a warm up, and then dive into the exploration!
Saturday, March 14, 2020 from 11:00 am – 2:00 pm at the University of Winnipeg, Department of Theatre and Film, 400 Colony, Room 2T15. Tickets are $10 and are available at the DOOR via exact cash only- thank you!
Accessible by elevator. Single stall gender accessible washrooms available.
About Neilla Hawley:
Neilla Hawley is a contemporary dance artist of settler colonial heritage — born and based in Winnipeg, Manitoba on Treaty 1 territory. In high school, her only plan for the future was to win the lottery at eighteen – a dream she abandoned at nineteen to become an artist.
In her career thus far, she has had the opportunity to perform the works of Rachel Browne, Harold Rhéaume, Stephanie Ballard, and Jolene Bailie. Neilla has worked professionally in Québec with Le fils d'Adrien danse, in Léon & Guanajuato, México for Creando Lazos a Través de la Danza, and here in Winnipeg with Gearshifting Performance Works and Winnipeg's Contemporary Dancers. She is a member of BOSS Dance Team, a hip-hop team that performs and trains in Winnipeg and she holds a BA Honours in Dance from The University of Winnipeg (School of Contemporary Dancers). Photo Credit: Mark Dela Cruz, Choreography: Cailea Swidinsky
About Mark Dela Cruz:
Mark Dela Cruz markiatsu (Mark Dela Cruz) was born into a family of farmers in barangay Osmeña of Solano, Neuva Viscaya. At the age of 8, he immigrated with his family of 4 to North End Winnipeg, Manitoba. His foundations in dance came from dance classes offered in high school and from weekly sessions with a hip-hop dance crew. After high school, he completed his Honours Degree Bachelor of Arts through the School of Contemporary Dancers. He now works with a Toronto-based charity called Outside Looking In that brings dance classes to Indigenous youth in remote First Nation communities.
About Emily Solstice Tait:
Emily Solstice Tait is of mixed settler and Ojibway heritage, from Treaty 5 Territory, living in Treaty 1 Territory, Winnipeg, Manitoba. She is a 2019 graduate of the Professional Program at the School of Contemporary Dancers and a multidisciplinary artist with her practice crossing into theatre, devising, choreography, and stage management. Past projects include performing with Odette Heyn- Projects/Canada Day Live Ottawa & Winnipeg Symphony Orchestra, WCD's Actualize (Ming Hon) and Calibrations of Flux (Jolene Bailie), Théâtre Cercle Molière Marathon De Crèation (Miguel Fortier), Stephanie Ballard and Dancers, Sarasvati Productions, Theatre New Brunswick/ Confederation Centre for the Arts (PEI), Raven Spirit Dance & Vines Art Festival (Vancouver), Rouge-gorge/ New Dance Horizons (Regina), New Blue Emerging Dance (Toronto), and in Creando Lazos a Través de la Danza (Léon & Guanajuato, México).
About Young Lungs Dance Exchange's Research Series:
This residency is designed to support dance and movement-based artists by providing resources towards the research phase of the creative process. Resources offered include: space, equipment, artistic and administrative support, presentations, and a financial contribution. The residency can be tailored to the specific needs of the artist to best support the research. The purpose of the series is to allow for in-depth research, critical thinking, risk-taking, experimentation, collaboration, process sharing, and …play! Artists are encouraged to make bold choices, push the boundaries, and further the practice of dance.