Research Series Final Showing: Tanja Faylene Woloshen
Sat Mar 16 @ 7:00 pm

-

9:00 pm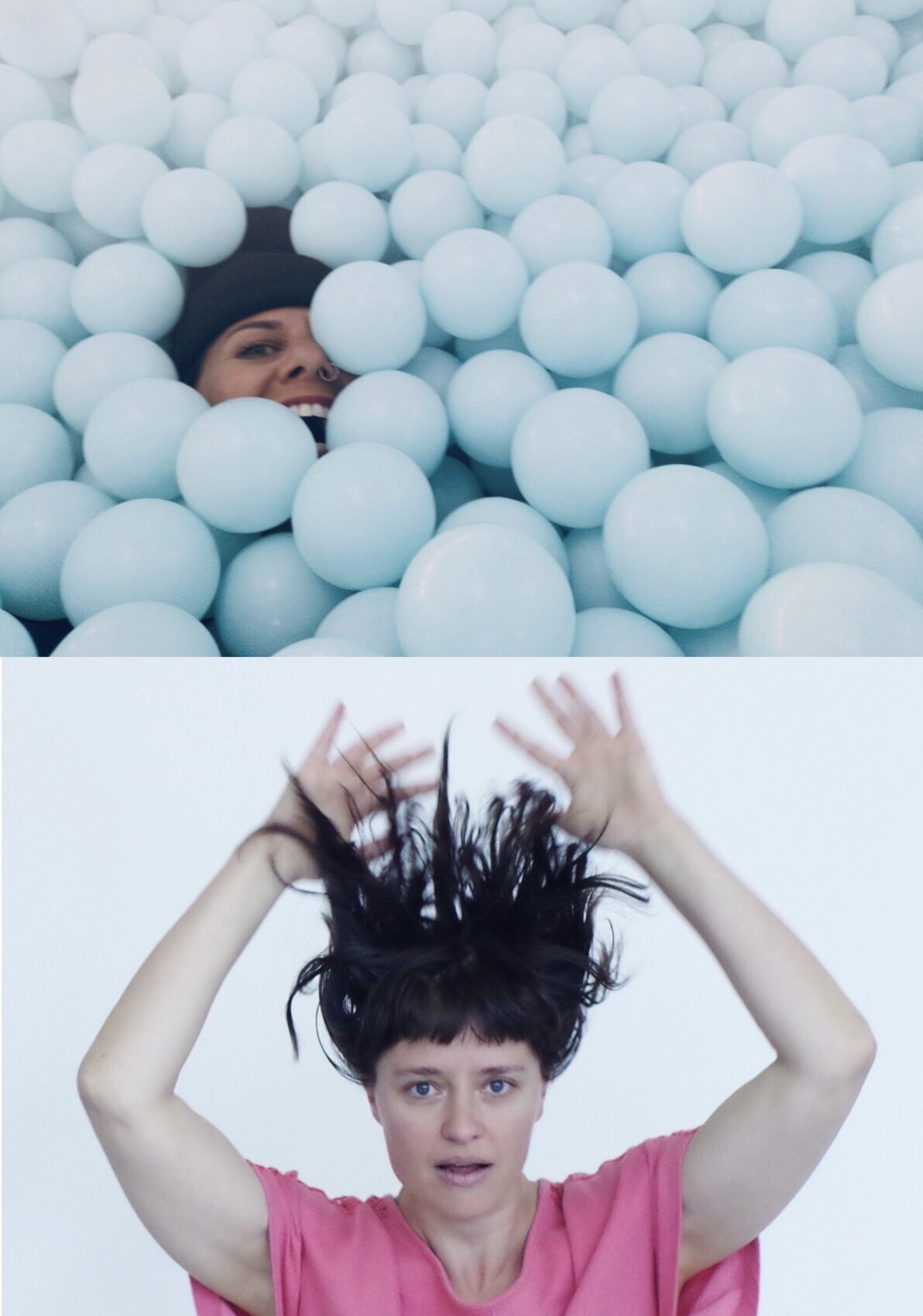 Join us Saturday, March 16 at 7 PM at Video Pool ( 100 Arthur Street) as we witness the culmination of research by our 2019 Research Series Artists in Residence: Deanna Peters (with Less San Miguel) and Tanja Faylene Woloshen.
Deanna will open the evening by sharing her research with Winnipeg-based dance artist Less San Miguel. What happens when we, as co-performers, turn our gaze to each other, to dance with/for each other? What sorts of impulses arise from this intimate state of seeing and being seen? What kinds of spaces do we create together? How does this focus on each other invite others to see us?
Tanja has been asking questions about the human body, the future, and the wilderness. She is curious about the intersections of dance, ecophilosophy, and posthumanism. Tanja will be showing (with dancers Lise McMillan & Victoria Hill) findings of what's beginning to emerge for a new performance work. This is not a performance, but instead a first-stage sharing.
There will be a discussion to follow. Tickets are $10 and will be available at the door (cash only please)!
About Deanna Peters:
Deanna Peters/Mutable Subject is a dance artist who creates and performs for the stage, club, screen and beyond. As recipient of the Iris Garland Emerging Choreographer Award, they recently produced META, created and performed with Justine A. Chambers and Kim Sato, presented with The Dance Centre. Also in 2017, Peters created Dancers Playing Basketball presented with the Vancouver International Dance Festival and "solo" presented with Dancing on the Edge. Working both inside and outside current modes of dance presentation, Deanna is an hyper-active DIY producer who hosts shows, parties, residencies and workshops with/for fellow artists. They're a member of Gold Saucer, a multidisciplinary group of artists who run spaces on Squamish, Musqueam and Tsleil-Waututh territory (Vancouver), and a part of 8 Days, an annual co-authored encounter for peer-to-peer research in the field of dance and choreography. For the past three years, Deanna curates/produces Interplay, a group show featuring multidisciplinary approaches to performance. Currently Peters is developing projects around freestyle house dance, web programming, dancer ESP and other trippy perceptual phenomena. It's all dance: http://mutablesubject.ca
About Less San Miguel:
Less San Miguel, also known as "LessIZM", is a dancer trained in many disciplines spanning over 25 years. One of the most versatile dancers in Winnipeg, he has trained extensively in dance styles like Freestyle Hip Hop, B-Boying, House, Dancehall, Afro House, Kuduro, Bachata, Salsa, Hustle, and Urban Kiz. As well, he has experimented with styles such as Popping, Waacking, and Locking. He currently dances and trains with Dangerous Goods Crew (BBoy/Street Dance), RHR Latin Dance Co (Salsa/Bachata), and Skool Out Skankaz (Dancehall). With such a diverse background, he maintains and respects the culture and history of each dance genre; but his approach primarily draws influence as a collective, focusing on creating movements that are fresh and new.
About Tanja Faylene Woloshen:
Tanja Faylene Woloshen is a contemporary dance artist and educator. Her work investigates the earth and cosmos of the somatic imagination. She has performed her works, and collaborations with others, across Canada, USA, and Europe. Most recently, she received a Winnipeg Theatre Award Outstanding Choreography Nomination, for her choreography for Theatre Projects Manitoba's World Premiere of "A Short History of Crazy Bone" (2018). In 2017, Tanja debuted "Holy Wild", and presented "Dance as a Decolonizing Process", at the IEATA annual conference. She is ongoing with her training, including recent studies with Victoria Hunt, Vangeline, Thom Morgan Jones, and GooSayTen. Recent teaching credits include: U Lethbridge, U Winnipeg, PTE, and WHEAT. http://www.tanjafaylenewoloshen.org
About Young Lungs Dance Exchange's Research Series:
This residency is designed to support dance and movement-based artists by providing resources towards the research phase of the creative process. Resources offered include: space, equipment, artistic and administrative support, presentations, and a financial contribution. The residency can be tailored to the specific needs of the artist to best support the research. The purpose of the series is to allow for in-depth research, critical thinking, risk-taking, experimentation, collaboration, process sharing, and …play! Artists are encouraged to make bold choices, push the boundaries, and further the practice of dance.
Young Lungs Dance Exchange gratefully acknowledges the ongoing support of the Manitoba Arts Council, the Winnipeg Arts Council, and Video Pool Media Arts Centre.