Movement Practice
Mon Mar 18 2019 @ 1:00 pm

-

4:00 pm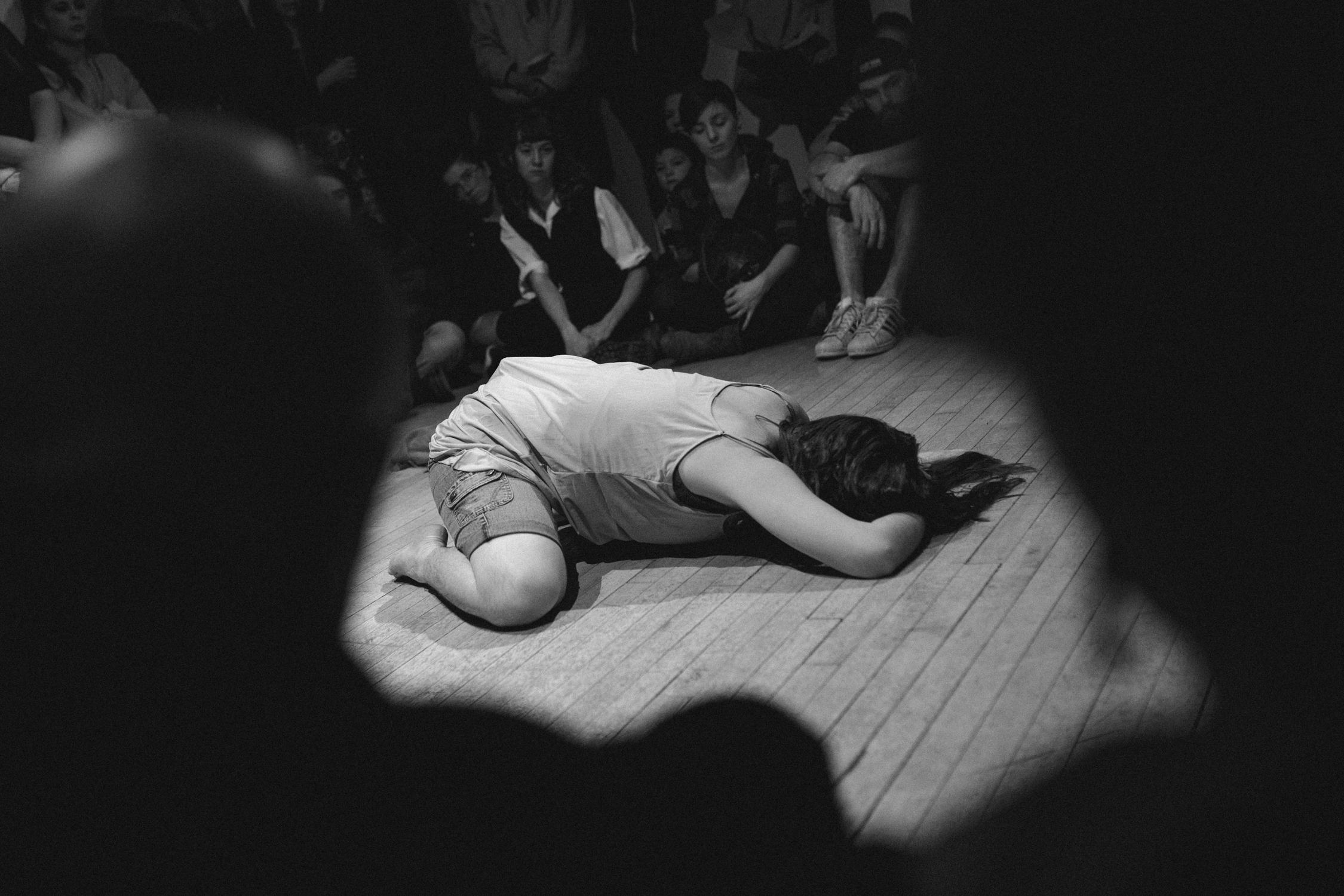 Monday, March 18
1-4 PM
Video Pool Media Arts Centre, 100 Arthur Street, 2nd floor
FREE
Interested in sharing some time in the studio with others? Maybe studio time doesn't have to be such a solitary experience after all.
Zorya Arrow Arrow (bio below) will be in the studio space all afternoon, with music. Please, come on by and join! This movement practice is inspired by a conversation Zorya had with contemporary dancer D-Anne Kuby about an experience she had in Vancouver recently.
About Zorya Arrow:
Zorya Arrow is a dance-theatre artist whose obsession with authenticity drives her work. As a choreographer/directer she has created over ten original performance works, presented by Young Lungs Dance Exchange, Nova Dance Collective and Company Link. She choreographed The Threepenny Opera (Sick + Twisted/AA Battery), directed Heavenly Bodies (Happy/Accidents) and assistant directed Deserter (Moving Target Theatre Company).
Working as a dancer/actor, this year's highlights include; Rencor Vivo (The Mariachi Ghost, Halifax), Hamlet (The Knavish Hedgehogs), Scopophobia (Lasha Mowchun's new film), A Short History of Crazy Bone (Theatre Projects Manitoba), and Flesh + Machine (Winnipeg's Contemporary Dancers).
Arrow holds an Honours degree in Dance with a minor in Theatre and Film from the University of Winnipeg in affiliation with The School of Contemporary Dancers Senior Professional Program. She has additional training in Clown, Physical Theatre, and Contact Improvisation.
About YLDE Movement Practice:
Young Lungs Dance Exchange invites all movers and thinkers to learn new skills, experience alternative pathways, and engage in dialogue at our NEW, free monthly Movement Practice.
Every session a different guest is invited to share whatever they are inspired to share about movement practice, each bringing their own unique knowledge, experience, and level of inquiry to the floor.
Movement Practice is open to all ages, levels and abilities. All folks are invited to participate in whatever way they are comfortable with, free of judgement.
We accept pocket change if you're able for the studio rental.