Public Events with Artists-In-Residence:
Please save the Research Series public event dates below. Stay tuned for more information on each event!
KRYSTINA DEJEAN
Workshop: Friday, March 5 @ 5:00 – 6:00 pm (CST)
Research Presentation: Wednesday, March 17 @ 5:00 pm (CST)

EMILY SOLSTICE TAIT + JEANETTE KOTOWICH
Workshop: Sunday, March 7 @ 12:00 – 1:30 pm (CST)
Research Presentation: Sunday, March 14 @ 2:00 – 3:00 pm (CST)

KAREN ASHER
Workshop: Sunday, March 14 @ 7:00 – 8:00 pm (CST)
Research Presentation: Wednesday, March 24 @ 7:00 – 8:00 pm (CST)

BAHAY PERLAS
Workshop: Thursday, March 18 @ 7:00 – 8:00 pm (CST)
Research Presentation: Sunday, March 21 @ 7:00 – 8:00 pm (CST)

ENDNOTE ROUNDTABLE DISCUSSION 
With written and visual essay presentations by Toby Gillies, katnancy and Kate Sjoberg
Sunday, March 24 @ 2:00 – 4:00 pm (CST)

All Research Series public events will be held online over Zoom. Registration for these events will open on Monday, March 1 at 10:00 am. Please visit younglungs.ca to sign up.

Research Series Workshops and Research Presentations are Pay-What-You-Can, and the Endnote Roundtable Discussion is a free event for all to attend.

Young Lungs Dance Exchange would like to acknowledge that the Research Series is made possible with the generous support of the Winnipeg Arts Council, Manitoba Arts Council and the Canada Council for the Arts.
---
2021 Research Series Artists-in-Residence
Young Lungs Dance Exchange is excited to announce the 2021 Research Series Artists-in-Residence! Artists will work both independently and collaboratively on various research projects, each bringing their unique style and experience.

Artists will be researching from February – March 2021. Stay tuned for updates and upcoming dates for public events!
MEET THE ARTISTS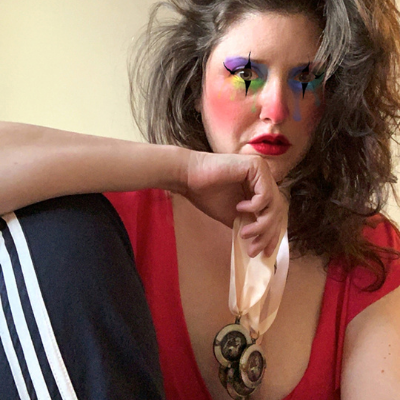 Karen Asher
Karen Asher is an artist living on Treaty 1 Territory in Winnipeg whose work explores her obsession with stress, absurdity, and the catastrophe of everyday life. She received her BFA Honours in photography from the University of Manitoba in 2009. Her solo show, "Class," was exhibited at Plug In ICA in 2019. The installation featured photography, live performance, a 90 minute video, flashing neon and a peep show. Asher is currently working on "Preaching to the Perverted," which will premiere at the Gimli Film Festival next summer.
Though she barely gets off the couch now, as a kid Asher was a real good dancer and has the medals to prove it.
"By experimenting with dance, movement and performance, I want to research and create work that engages the viewer past the limits of my camera, and translate my artistic vision into a bewildering experience that defies genre. "Private Dancer," the working title I have jokingly designated the residency, feels like a multidisciplinary video project that would encourage people to engage with dance and performance art online and in the Winnipeg downtown community." – Karen Asher
---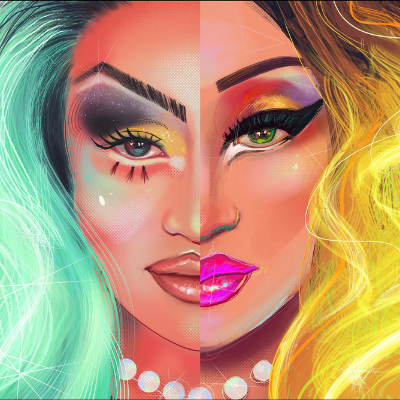 Bahay Perlas
BAHAY PERLAS (House of Pearls) features two Filipinx queens: Lady Fortuna (Christian Alcera) and Special K (Kiel Galera). They were birthed through the PTE Drag Performance Class of 2018 and 2019. Since then, they have been featured in drag cabarets, parades and films, breaking through the drag community with lightning speed due to their incredible story-telling skills, musicality and dance talent.
Bahay Perlas is the first of its kind in Winnipeg, a collective that welcomes drag and non drag artists who are dedicated to breaking stigmas against drag culture. Joining Lady Fortuna and Special K, are choreographer Joseph Sevillo (dance teacher and choreographer for Shelley Shearer School of Dance) and director Hazel Venzon (artistic director and producer for U 'N I T(ogether) Productions (UNIT) who are passionate about drag performance, and supporters of BP's artistic growth and innovative expression.
This talented team will be developing new work which includes two traditional Filipinix dancers/performers – to create "Debut". Debut is inspired by the Debut of traditional Filipinx culture, an event that has celebrated a young person's coming of age since the 1400s. As queer drag artists BP aims to reclaim the word, creating a debut for themselves, bringing awareness to the Filipinx community, insisting that they, too, are here and deserve to be celebrated!
"Bahay Perlas was created to cultivate and build skills for Filipinx drag queens, creating
welcomed spaces and possible futures for younger generations." – Bahay Perlas
* Bahay Perlas will be collaborating as a team during this research process.
---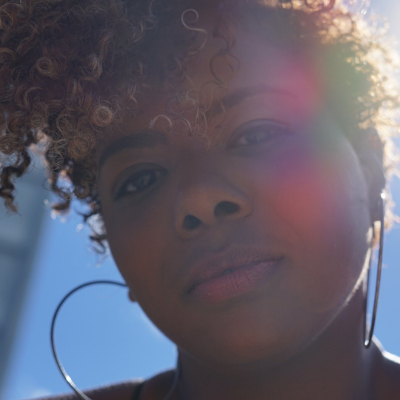 Krystina Dejean
Krystina Dejean is a Montreal based dancer specialized in street dance styles, particularly waacking. She considers herself a storyteller, as she loves to escape and bring her audience with her in another world when she dances. It's usually through freestyle that she best expresses herself, highlighting her vulnerability and spontaneity. She is currently active in the dance scene as a performer, as an up-and-coming choreographer and by curating events that are socially engaged and bring people together in the street dance community of Montreal.
"I want to explore with my research the concept of empathy. I think empathy is a complex concept, but I believe that it is necessary for a functional and thriving society. Since March, we've seen many times how much the world is hurting, as a collectivity and as individuals. I believe that part of this healing will be done through people developing their capacity for empathy. Hopefully I'll be able to share my research with a receptive audience and help them, as well as myself, with that work on self." – Krystina Dejean
---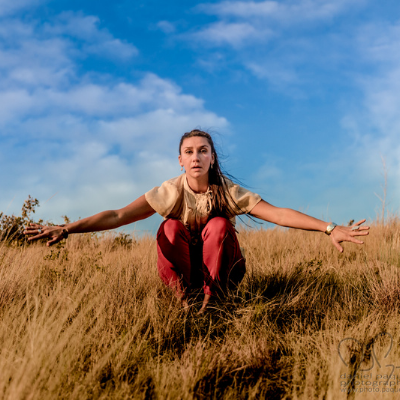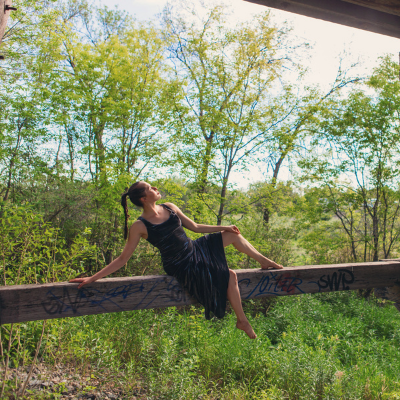 Jeanette Kotowich + Emily Solstice Tait
Creators Jeanette and Emily, team up in collaboration to explore Indigenous perspectives to choreographic practices and methodologies to theatre making. As new collaborators, and dancers of mixed ancestry, we are inspired to be in process together to deepen our creative relationship and to shape our methodology through an Indigenous lens. We are compelled to investigate narratives from the feminine Indigenous perspective, and to research cultural perspectives for dance and theatre making through community dialogue and engagement. Inviting the wisdom of established Indigenous artists to be in dialogue with us, as we widen our perspectives and develop our skills as creators. By listening carefully, respecting the land, and diving deeper into connection to the natural world that we are all grounded within, we seek to nourish our dance methodology and creative selves.
Jeanette and Emily both trace their families lines to prairie lands. Jeanette is originally from Treaty 4 territory Saskatchewan, and creates work that reflects a Métis cultural narrative within the context of contemporary Indigenous dance performance and Indigenous futurism. Emily is from Treaty 1 Territory and is a member of Beren Rivers First Nation (Treaty 5), her practice is rooted in contemporary dance but her work crosses into theatre, devising, choreography, and stage management. Dance and theatre have criss-crossed our creative paths for the past three years. Now, in this time of stillness, we have come together to strengthen one another and build our collective dance methodology with the guidance of selected established Indigenous artists who have gone before us. Marsi, Hiy Hiy, Meegwetch to those who so generously share with us.
"We are happy to work with YLDE to share our overall research and finding publicly and looking for meaningful and innovative ways to engage in online platforms. We believe that the research work will shed light onto what we will share, and how. We are keen to respond to the shifting creative landscapes of online programing, and also intend to share our meta data (ex. conversations), as by-products of the creative process, to deeply engage audience in our creative explorations." – Jeanette and Emily
Image credit for Jeanette: Daniel Paquet
Image credit for Emily: Miguel Fortier
* Jeanette Kotowich and Emily Solstice Tait will be collaborating during this research process.